You want a personalized consultation or just have some questions? Then let's make an appointment. I will be happy to help you phone or video call (Whatsapp Video / Facetime) in our showroom. Greetings, Stephan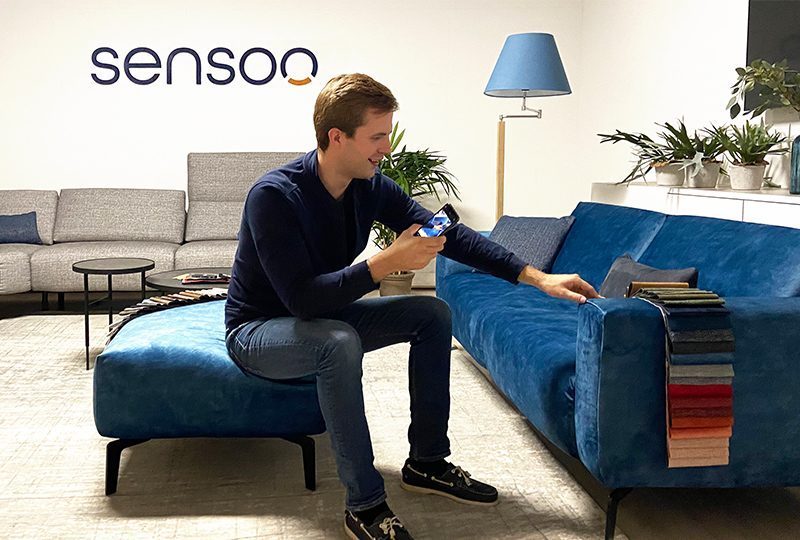 Passionate competence – We solve every case
We love to go into detail. Really dig deep into the matter, turn everything upside down and turn it inside out. Simply saying that we build sofas out of passion would still be too little: it already lies very deep in our DNA, the sofa building gene. Or in short: We are pretty sofa crazy!
And when we're not sitting at our laptops (and that too, of course, preferably on the sofa), we're digging into foams, holding fabric swatches up to the light of day, testing functions, and even hopping around on a stool or a corner sofa. Just sofa crazy.
Sofa enthusiasm that is contagious
So we know a thing or two about sofas. We, or rather the generations before us, have been making upholstered furniture for 60 years. So we are something of a start-up with decades of tradition. A wonderful mixture! "Old brooms sweep well, but new ones get into the corners too!" Convenient to combine both under one roof! So much skill, so much knowledge, naturally benefits the consumer above all.
Online purchase with a clear home advantage!
Honestly, we too couldn't imagine buying sofas from an online store at first. No feel, test, test sitting? No consultation? Just click and there is such a huge thing in the living room? On the other hand: long journeys from furniture store to furniture store, crowded parking lots, overcrowded stores, exhausting offers.
So how do you square the circle and combine the advantages of an online store with on-site testing and consulting? How to make a sofa is always comfortable? The answer is Sensoo.
30 days return policy – test and try without risk
With functional design and outstanding service, Sensoo provides answers to all questions and concerns:
Test cover and color?
For this Sensoo has the free fabric sample shipping
Intensive consulting with all the trimmings?
Sensoo offers video consultations for this purpose. From A as in assembly to Z as in decorative feet – we have an answer to all questions and love to pass on our enthusiasm.
Test sitting?
We have 2 solutions for this at once: All Sensoo sofas built so that every seat – from height to seat hardness to shape! – can be adjusted individually. Anytime. And! Each Sensoo product may be tested for 30 days after delivery. At your leisure and directly on site, in your own home. We think that's a really well-rounded thing. The absolutely risk-free sofa purchase. Just Sensoo.