Sit and lie, like on cloud nine.
The Cloudy takes comfort to the next level by merging it with your new sofa…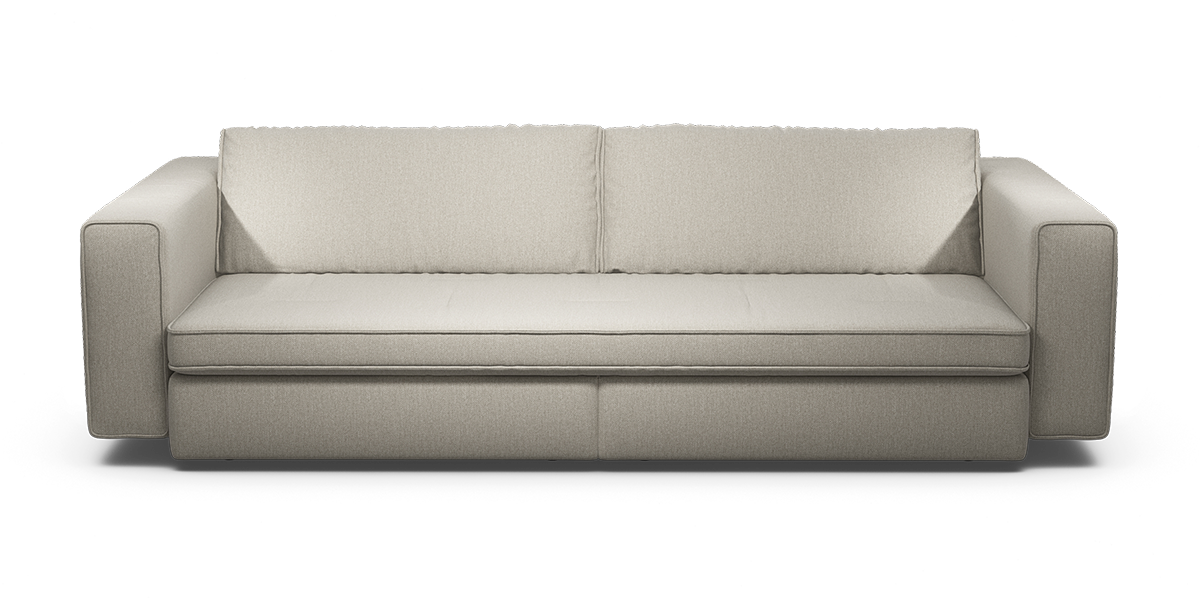 In addition to the three comfort adjustments, particularly fluffy back cushions and a generous seat mat made of memory foam ensure unique comfort.
Smooth
Adjustable seat hardness
With our patented Smooth function, you can give every single seat the perfect seat hardness – from soft to firm. Simply grab under the seat and turn to the perfect feel-good feeling.
By placing the loose back cushions on the backrest, you can change the seat geometry in seconds and easily adjust your Sensoo to the three most important positions that are usually taken on a sofa. The cushions hold effortlessly on the backrest thanks to a hinged support.
Seat
If the back cushions lie on the seat mat, your Cloudy has the ideal geometry for sitting, because then the seat depth is perfect for sitting. Often big sofas are too deep for this!
Loungen
By placing the loose back cushions on the backrest, you create more seat depth and at the same time a headrest. Both are very important when lounging, because often big sofas have a deep back that does not support the head.
Liegen
By erecting the back cushions you even get so much seat that you can use them as a lying surface – whether for a power nap or an overnight stay
Office chairs are height-adjustable so that young and old can sit comfortably on them. For the same reason, you can set your Cloudy to one of three seat heights, from extra low to normal (40cm – 44cm).
Thanks to the fluffy back cushions and the generous seat mat made of memory foam, Cloudy literally nestles around you. Not exactly to your taste? No problem, then adjust the seating comfort with Smooth.
When the seat mat becomes a mattress
You shouldn't have a bad conscience when friends or family spend the night on a Cloudy. The continuous seat mat is also ideal as a sleeping place.The loose back cushions make a good pillow.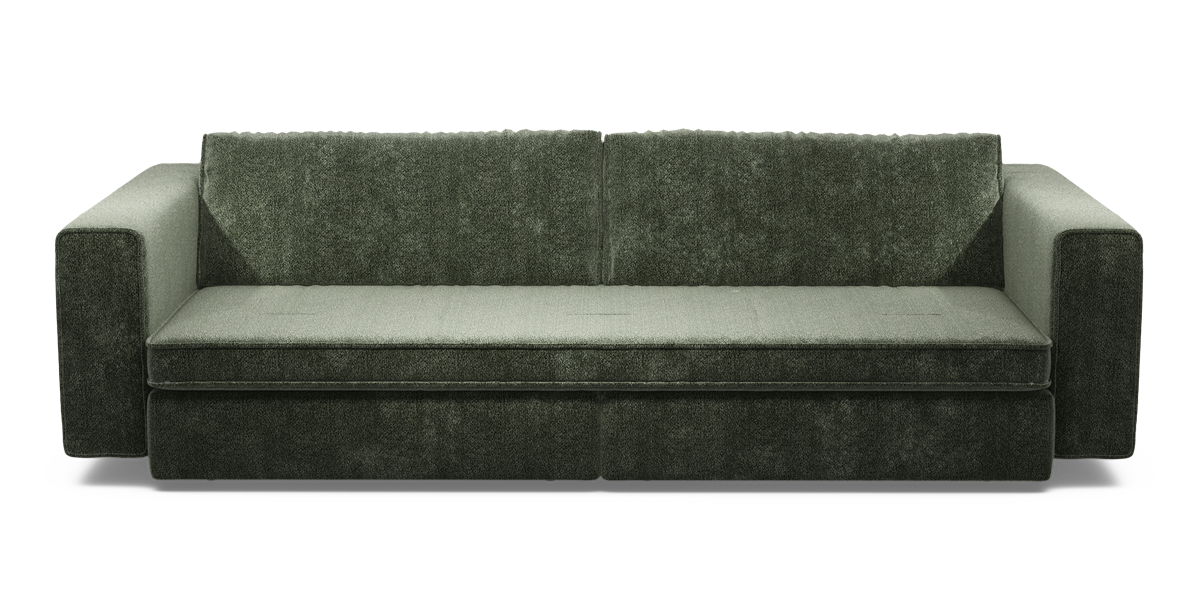 VIVA – More than just a cover fabric.
Limited Edition – Our new Cloudy1 500x in Viva
Viva is our most uncompromising fabric, made from 100% recycled PET bottles, easy to clean, incredibly soft and trendy!
Great fabrics for the best comfort!