Perfect comfort
Always comfortable for everyone thanks to 3 innovative comfort settings

5 Years Guarantee
Genuine quality thanks to high-quality materials, 60 years of know-how and rigorous testing

Delivered quickly in boxes
Delivery to your living room within 15 working days in practical, plastic-free boxes.
Why a Sensoo is always and for everyone comfortable?
Because once it's set up, you can easily adapt it to you and your situation over and over again, thanks to 3 unique comfort mechanisms.


Adjustable seating position

The personalised, modern design couch that makes your relaxation moments unique.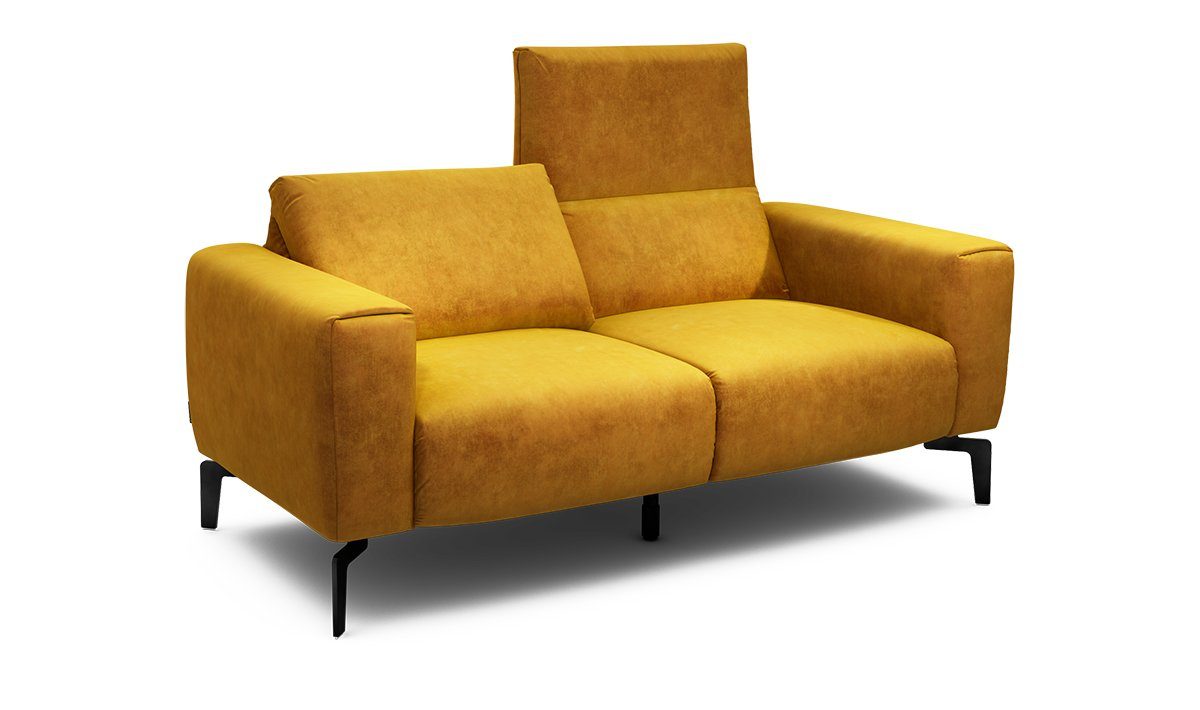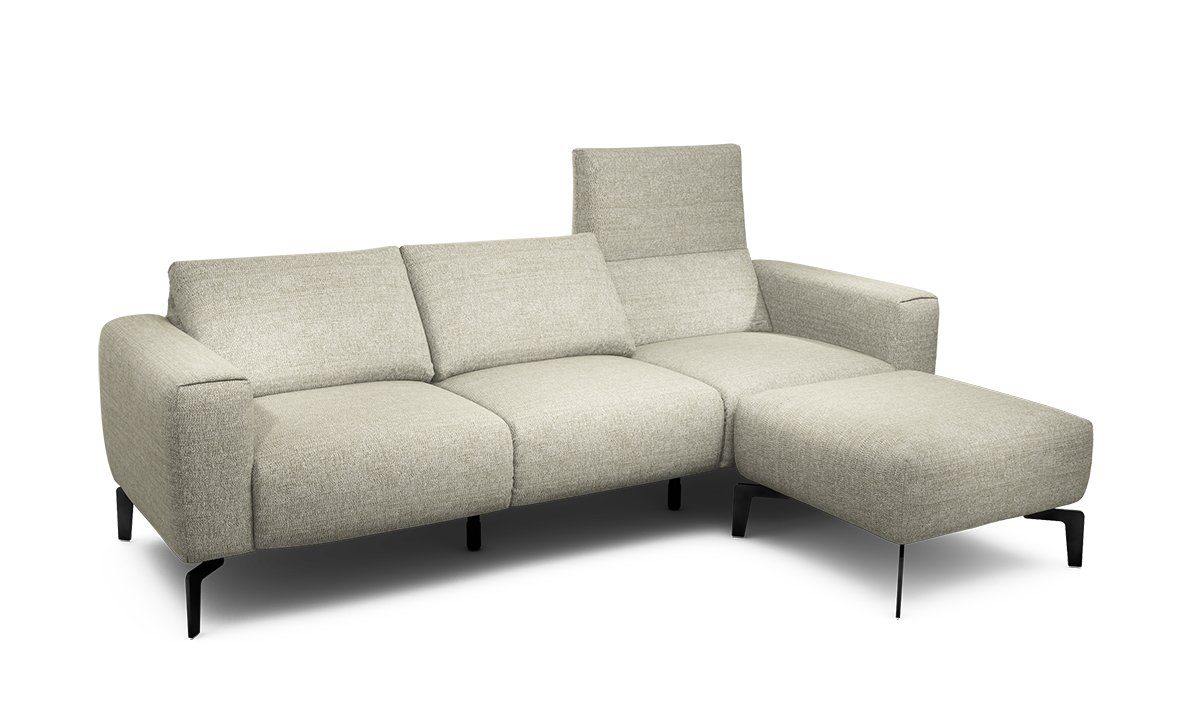 Cosy1 3 seater with stool
Rivoli Naturel

Cosy1 2 seater with stool
Rivano Naturel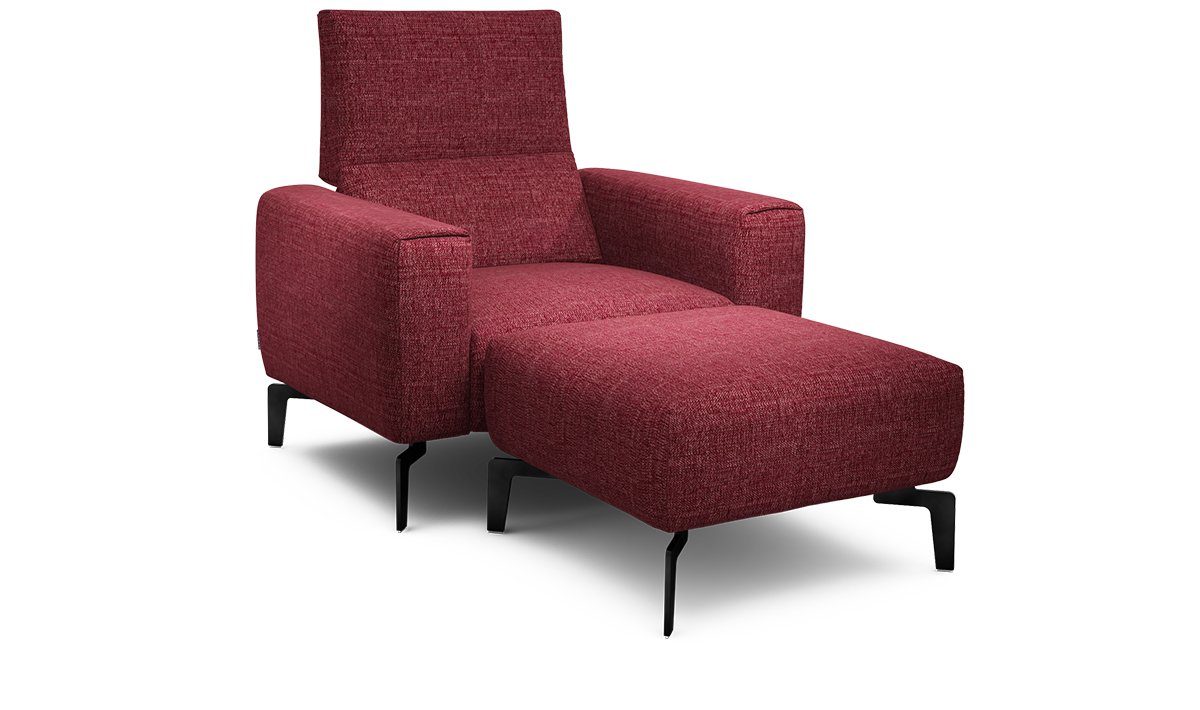 Cosy1 1 seater with stool
Rivoli Passion

Cosy1 3-Seater
Rivano Forest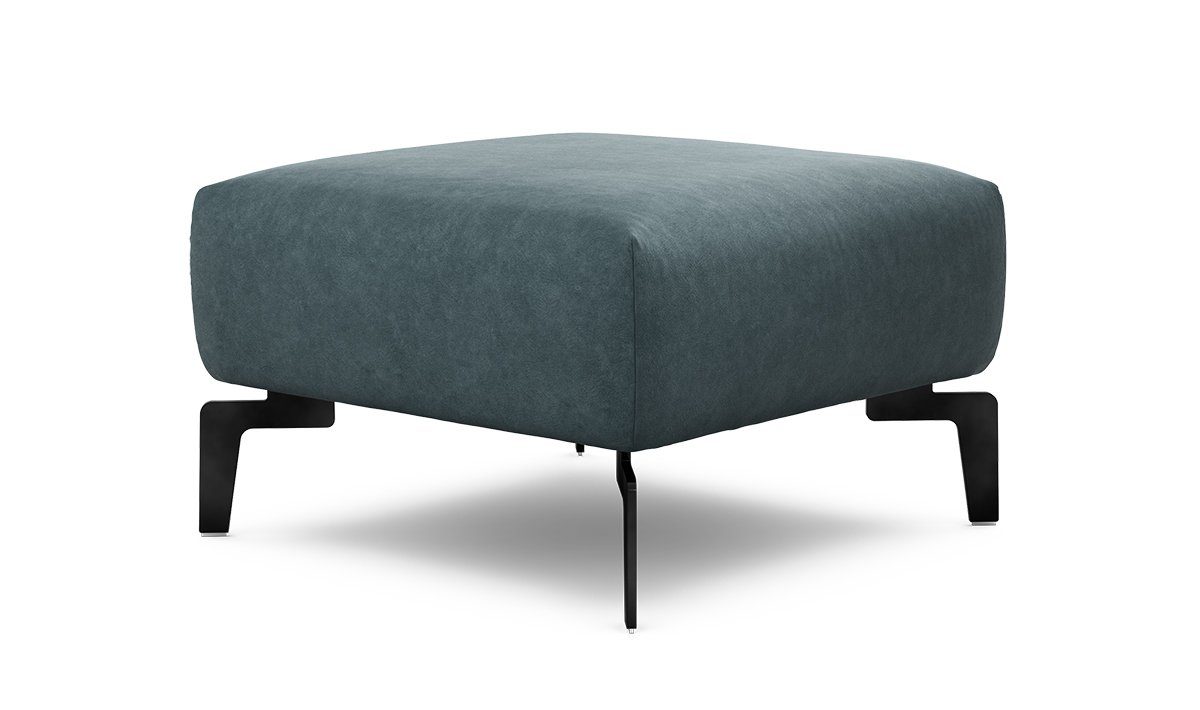 Cosy1 Stool
Sambia Marine

Cosy2 Corner Left
Rivano Denim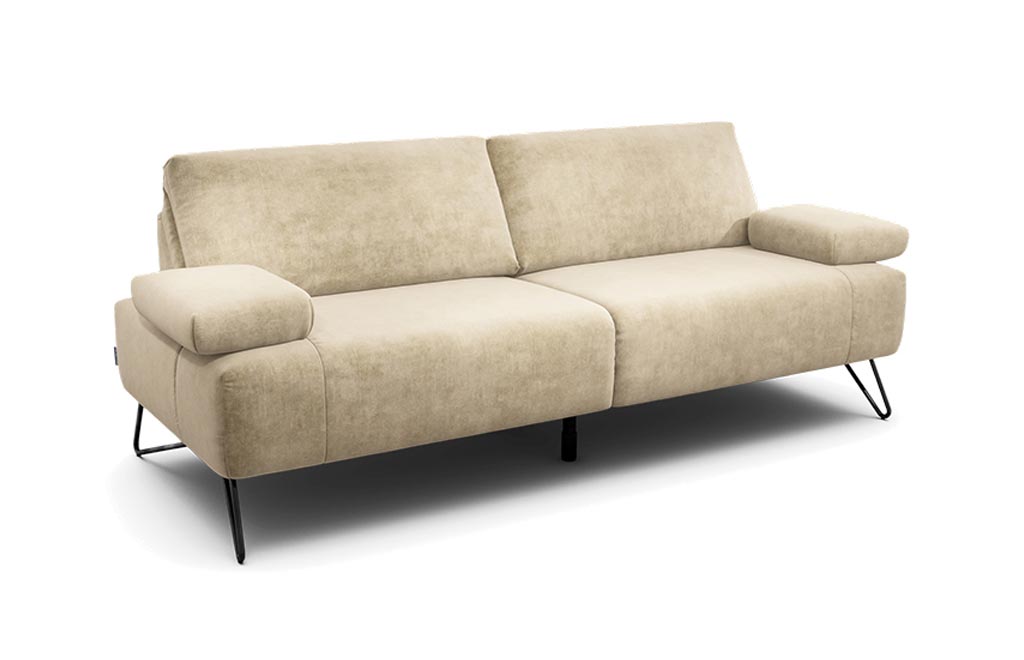 Cosy2 2,5 seater
Diva Naturel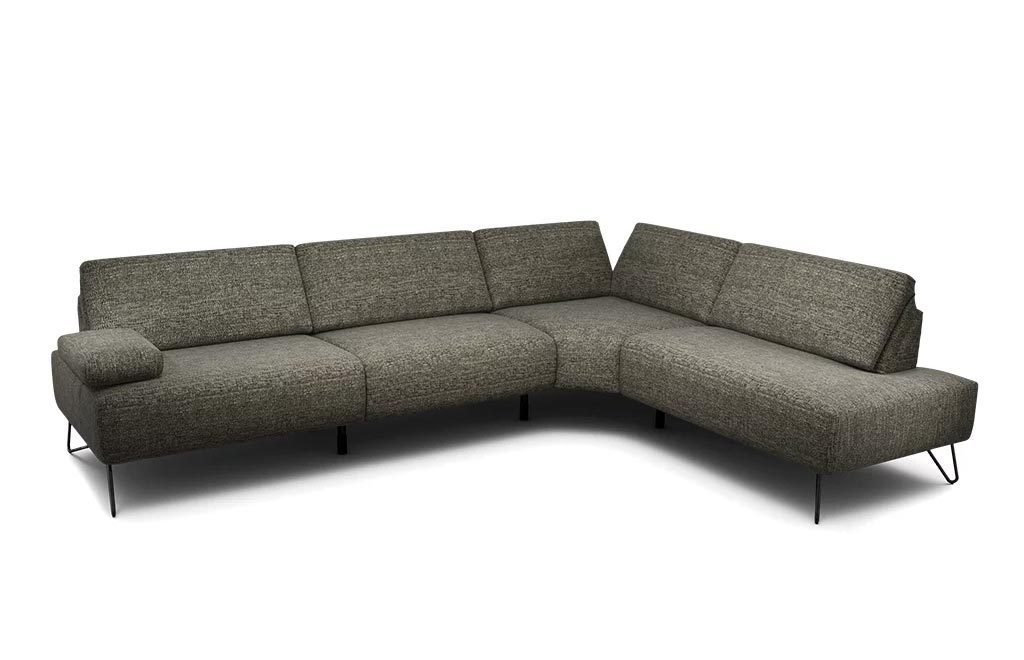 Cosy2 Large corner sofa
Rivoli Chocolat

Cosy2 2 seater with stool
Rivano Camel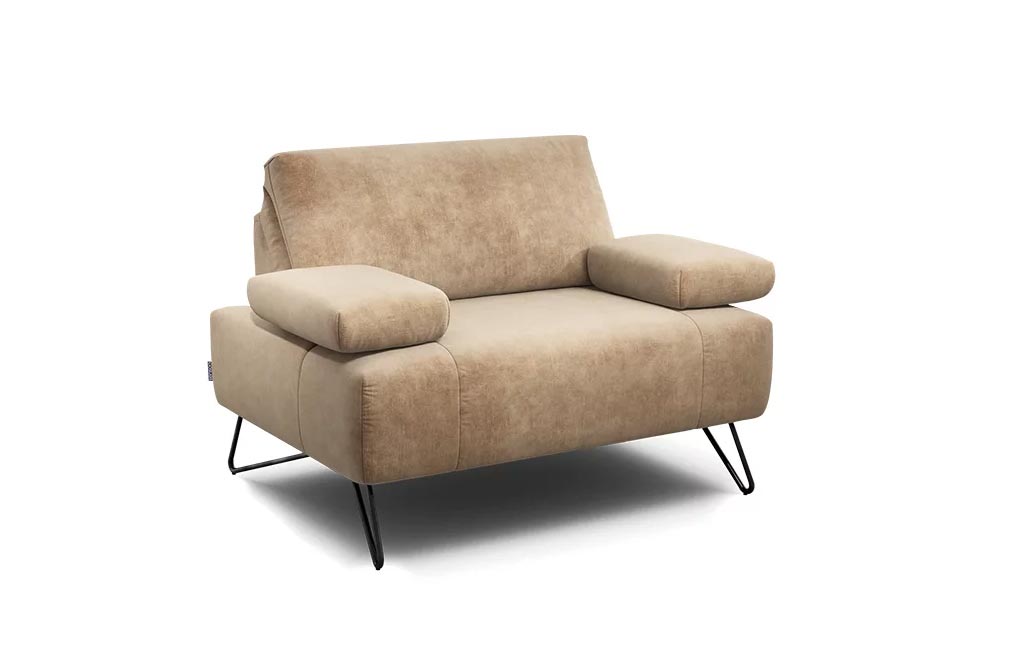 Cosy2 armchair
Diva Camel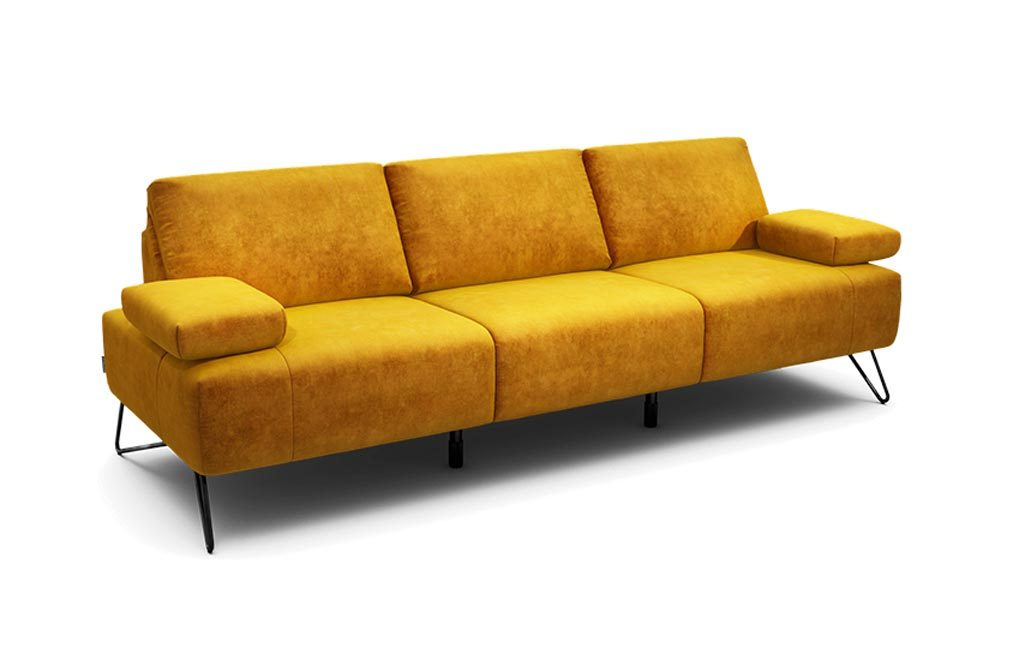 Lightweight, modern, colourful and full of features for best comfort. Relax.
Your relaxation, our purpose.
We want to make it easy for everyone to enjoy optimum sofa comfort, no matter the situation. Our unique comfort settings achieve precisely this, whether you are tall, small, light, heavy, want to sit comfortably or lie down. Your sofa adapts to fit you – after purchasing, whenever you want.

"All in all, with the Cosy1 Sensoo can present a piece of upholstered furniture of masterly quality which, thanks to its quickly and simply adjustable seat parameters, can be adapted to completely different requirements – over and over again without the mechanics responsible here wearing out."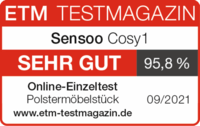 Carefree, comprehensive purchase Fast, free delivery in practical boxes

Invoice-based payment (14 days after delivery)

30-day trial period

Free collection if you don't like the sofa
Discover our robust & easy care fabrics



What we understand by quality>
To ensure that you get a high-quality and durable sofa, we pay attention to the best materials, careful workmanship and that both are perfectly coordinated. We test relentlessly and optimise down to the last detail.
You can unsubscribe from the newsletter at any time for free!

Comfort, quality and a great look – the ingredients for the perfect sofa!
Money cannot pay for a beautiful home. Regardless of whether we live in a Bauhaus villa or a cosy flat in an old building, whether we live alone, as a flat-sharing community or as a family, our own home is our home, our refuge, our oasis of well-being. And right in the middle: the couch!
The heart of our home
Of all the furniture, the sofa is the central place in almost every home. The place where we can really relax. A nice, comfortable sofa, a cosy armchair and a good book or an exciting Netflix series. No top modern kitchen or box spring bed can compete with it – the sofa is THE best-of our furniture! It is the most beautiful and – following the trend of Big Sofas! – biggest furnishing item we get. So it's clear that our sofas and relax furniture items are so important to us.
Accordingly, we naturally have high demands on a couch: First of all, it has to be super comfortable to sit on. It has to have the perfect shape and be uniquely beautiful. Then it has to last a long time, the quality has to be right. It's OUR couch!
Ideally, it stands there in our favourite colour, in a unique design and in the cover we love so much, is not too big and not too small. And even after years, it still looks like new. And the most important thing: everyone who sees it is completely thrilled. And also, a little envious.
Purchase without risk – safe and convenient to the perfect sofa
But of course, this ideal sofa is not in every home. When the seat is sagging, the fabric is warped and the leather has become stained, even the most beautiful room appears grey and dreary. The decision that a new sofa is needed is then quickly made. But just as quickly comes the hurdle, to overcome one's weaker self.
Like all procrastinators of this world, he is a great master of doubt: "The old couch is still good after all". And honestly, you don't really want to do that to yourself, do you? The stress with the furniture stores? Too many people, too much choice, weird ambience, full parking spaces. And afterwards you're left with an Allen key and incomprehensible assembly instructions. "No, no, I don't do this."
The good news: the weaker self is a big show-off who doesn't have a clue. A lot of blah blah and nothing behind it. Because buying a new Sensoo sofais neither complicated nor nerve-wracking. It's simple! And it's even a lot of fun. The solution lies obviously in convenient online purchasing. "Stop, stop!" the weaker self intervenes again: "I'm not buying a sofa online! I want to try out my sofa. And feel the cover. And see the colour! And it's supposed to be cheap!"
So what? It all works very well online. It's simple, effective, cheap and convenient – straight from the living room at home. So no chance for one's weaker self!
Comfort is a matter of adjustment – Unique functions for the perfect fit
Living comfort at its best! That is our goal. And because we know that comfortis a very individual thing, our designers have designed all Sensoo products so that everything (really everything!) can always be changed at any time. The seat height is too high or too low? No problem, Sensoo has 3 adjustable heights. The seat is too hard or too soft? No problem, just turn the knob under the seat to set the optimal hardness. The head is heavy? No problem, just unfold the headrest.
And the really nice thing about the Sensoo sofas is that anyone can adjust any seat at any time. Easy-peasy. This makes even test sitting unnecessary. By the way, what was considered comfortable yesterday may be considered differently today. It's practical when the sofa adapts to my attitude – and not the other way around.
Online advice and fabric samples
We have designed the purchase of our sofas and armchairs to be similarly easy. We want a Sensoo sofapurchase to feel really good and work really well. Video counsellingis an important component of our service. Appointments are simply booked via our portal. We'll be happy to take plenty of time for you and show you the many advantages of Sensoo in our showroom.
Another important component is our free cover samples: we will send you a selection of your favourite covers by post free of charge. Then you can take your time to look, feel and test whether the colour and material suit you. Is the velvet DIVA really so wonderfully soft? Or would you prefer a chic woven fabric RIVOLI? The vegan leather SAMBIA in beige? Don't worry, you'll find the perfect cover.
The final step – The new sofa is here!
And then it goes really fast. Size, shape, colour and cover are selected in the shop. The new Sensoo dream sofa has been ordered. You can pay conveniently online or by instalments. It's all very simple. You usually don't have to wait long: our delivery times are only a few days, depending on the model and design. However, some orders are made exactly to order, so no off-the-peg sofa! It may take a little longer, but you will receive YOUR own configured sofa.
And because we also want to be a little better when it comes to delivery, we have based this on a few criteria such as sustainability, comfortable pack sizes and foolproof assembly and dismantling. The result is 100% plastic-free packaging. Everything is delivered in handy cardboard boxes and fits comfortably even through narrow staircases. The assembly can then be done in no time at all, if necessary even by yourself.
And Taraaa: Congratulations on the new Sensoo dream sofa!